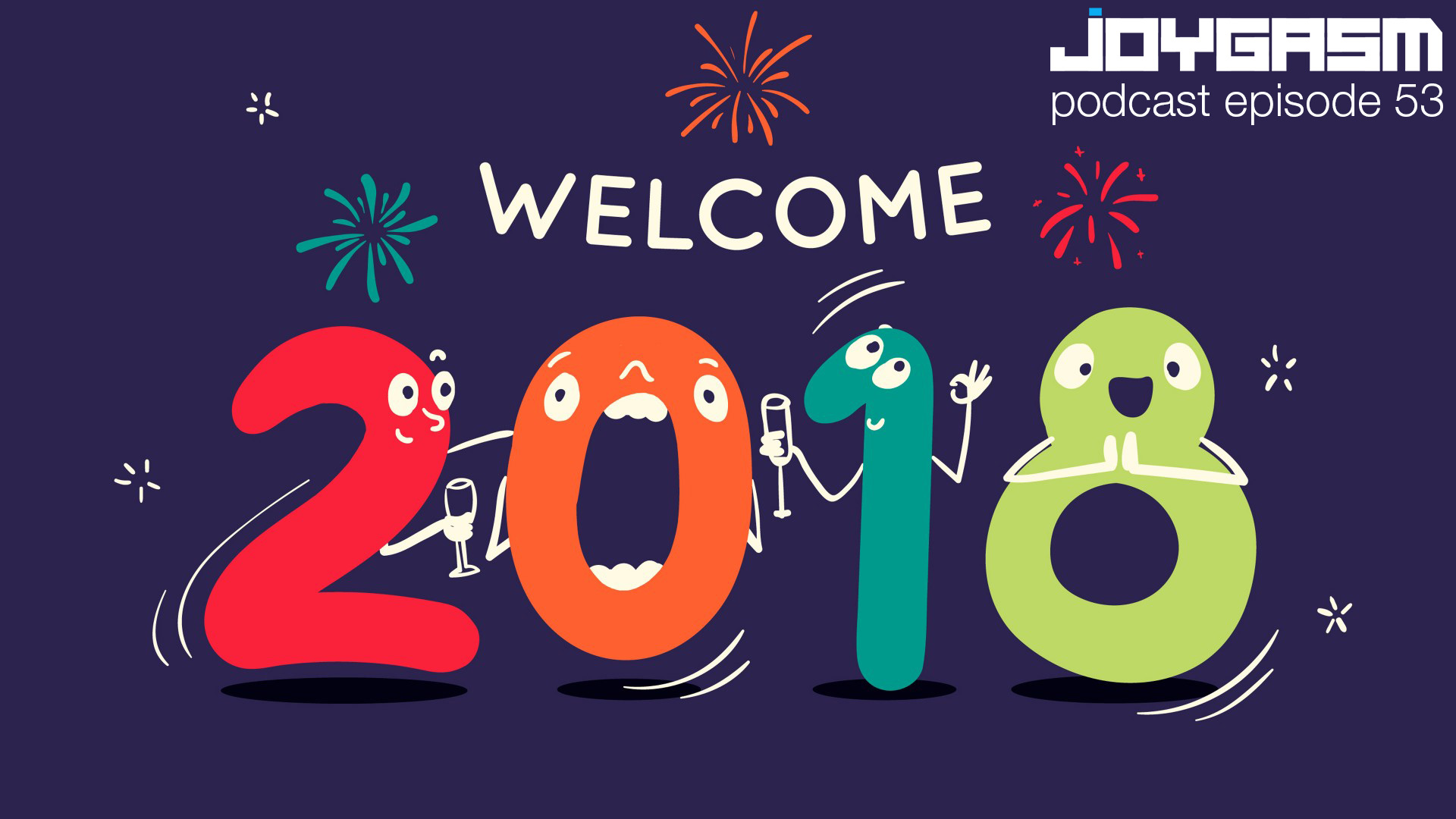 As 2017 fades into the proverbial sunset, we drool over our most anticipated games & movies that are slated for the new year…which ones, might you ask? Tune in to find out! Also, the latest winner of the round 2 SNES Classic Mini is announced!

PLEDGE TO JOYGASM: http://www.patreon.com/joygasm
PLAY WITH US!
Russ / Xbox Live Gamertag: T0ASTER360
Steve / Xbox Live Gamertag: Stevavitch
CONNECT WITH JOYGASM ONLINE!
►Visit the Joygasm WEBSITE: http://www.joygasm.tv
►Like Joygasm on FACEBOOK: https://www.facebook.com/joygasmtv
►Follow Joygasm on SOUNDCLOUD: https://www.soundcloud.com/joygasmtv
►Follow Joygasm on TWITTER: https://www.twitter.com/joygasmtv
►Follow Joygasm on INSTAGRAM: https://www.instagram.com/joygasmtv
►Follow Joygasm on TWITCH: https://www.twitch.com/joygasmtv
OFFICIAL WEBSITE:
http://www.joygasm.tv