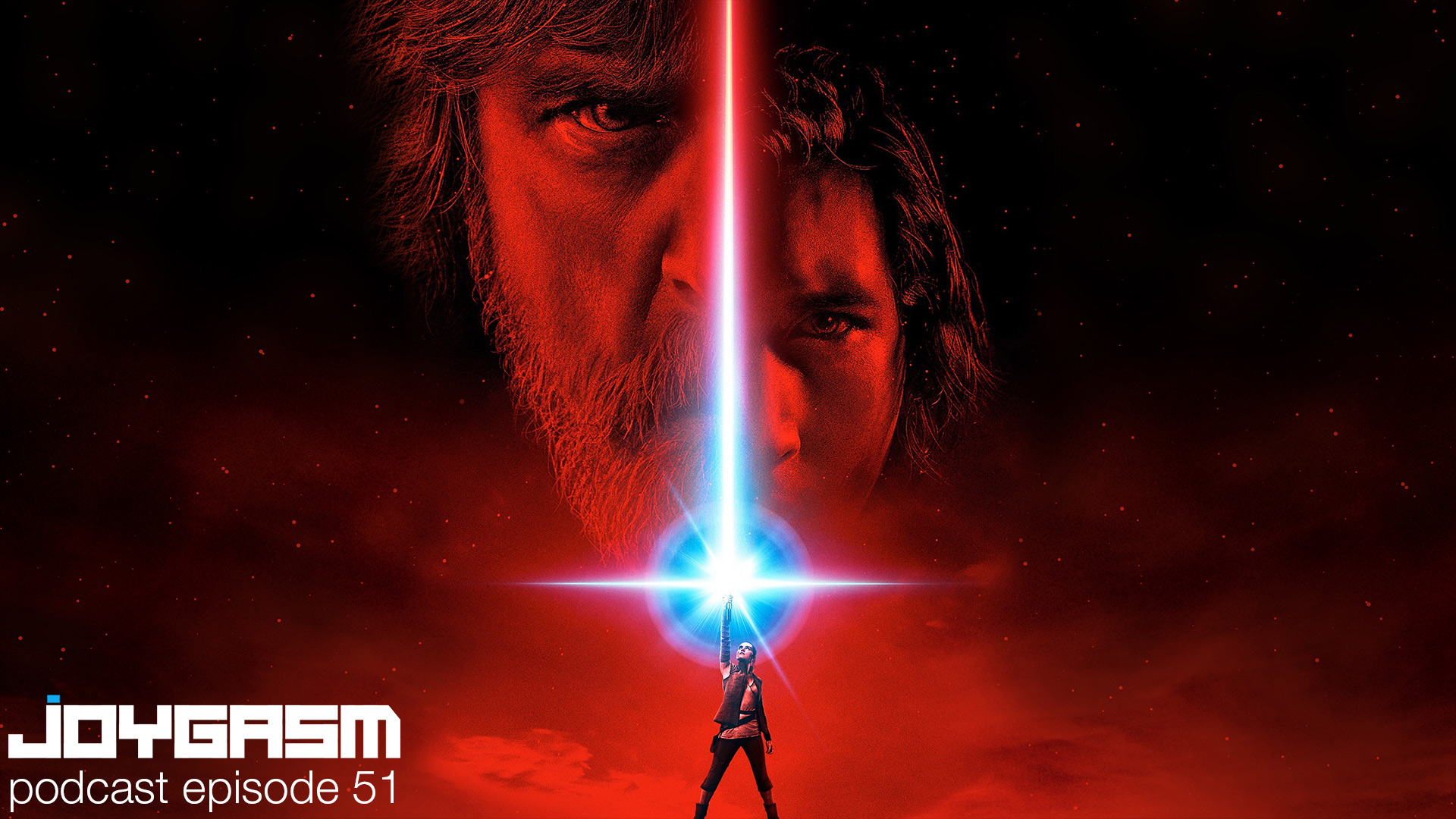 Bust our your lightsaber, cuddle your BB-8, and roast a porg or two as we thrust this episode into light speed to give an almost 2 hour (yikes!) review analysis of Star Wars: The Last Jedi. Did we love it? Did we hate it? Listen, you must – save you it can!

PLEDGE TO JOYGASM: http://www.patreon.com/joygasm
PLAY WITH US!
Russ / Xbox Live Gamertag: T0ASTER360
Steve / Xbox Live Gamertag: Stevavitch
CONNECT WITH JOYGASM ONLINE!
►Visit the Joygasm WEBSITE: http://www.joygasm.tv
►Like Joygasm on FACEBOOK: https://www.facebook.com/joygasmtv
►Follow Joygasm on SOUNDCLOUD: https://www.soundcloud.com/joygasmtv
►Follow Joygasm on TWITTER: https://www.twitter.com/joygasmtv
►Follow Joygasm on INSTAGRAM: https://www.instagram.com/joygasmtv
►Follow Joygasm on TWITCH: https://www.twitch.com/joygasmtv
OFFICIAL WEBSITE:
http://www.joygasm.tv