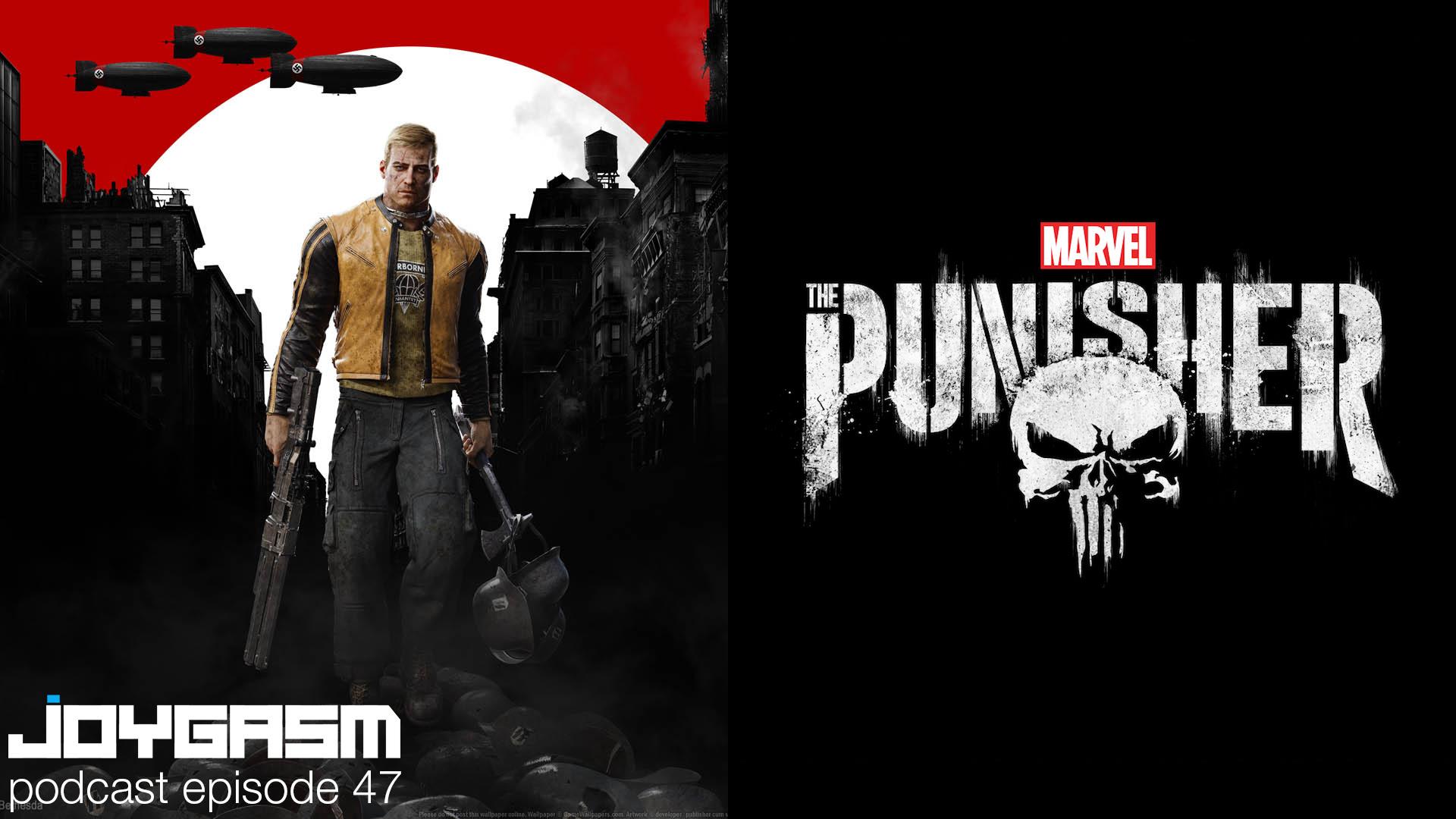 Episode 47 is dedicated to reviewing two blastastic behemoths: Wolfenstein 2 and Netflix's latest original series – episode 1 of The Punisher! *Channels movie trailer voice* One game. One show. ONE WAY. Spoiler alert ahead!

PLEDGE TO JOYGASM: http://www.patreon.com/joygasm
PLAY WITH US!
Russ / Xbox Live Gamertag: T0ASTER360
Steve / Xbox Live Gamertag: Stevavitch
CONNECT WITH JOYGASM ONLINE!
►Visit the Joygasm WEBSITE: http://www.joygasm.tv
►Like Joygasm on FACEBOOK: https://www.facebook.com/joygasmtv
►Follow Joygasm on SOUNDCLOUD: https://www.soundcloud.com/joygasmtv
►Follow Joygasm on TWITTER: https://www.twitter.com/joygasmtv
►Follow Joygasm on INSTAGRAM: https://www.instagram.com/joygasmtv
►Follow Joygasm on TWITCH: https://www.twitch.com/joygasmtv
OFFICIAL WEBSITE:
http://www.joygasm.tv