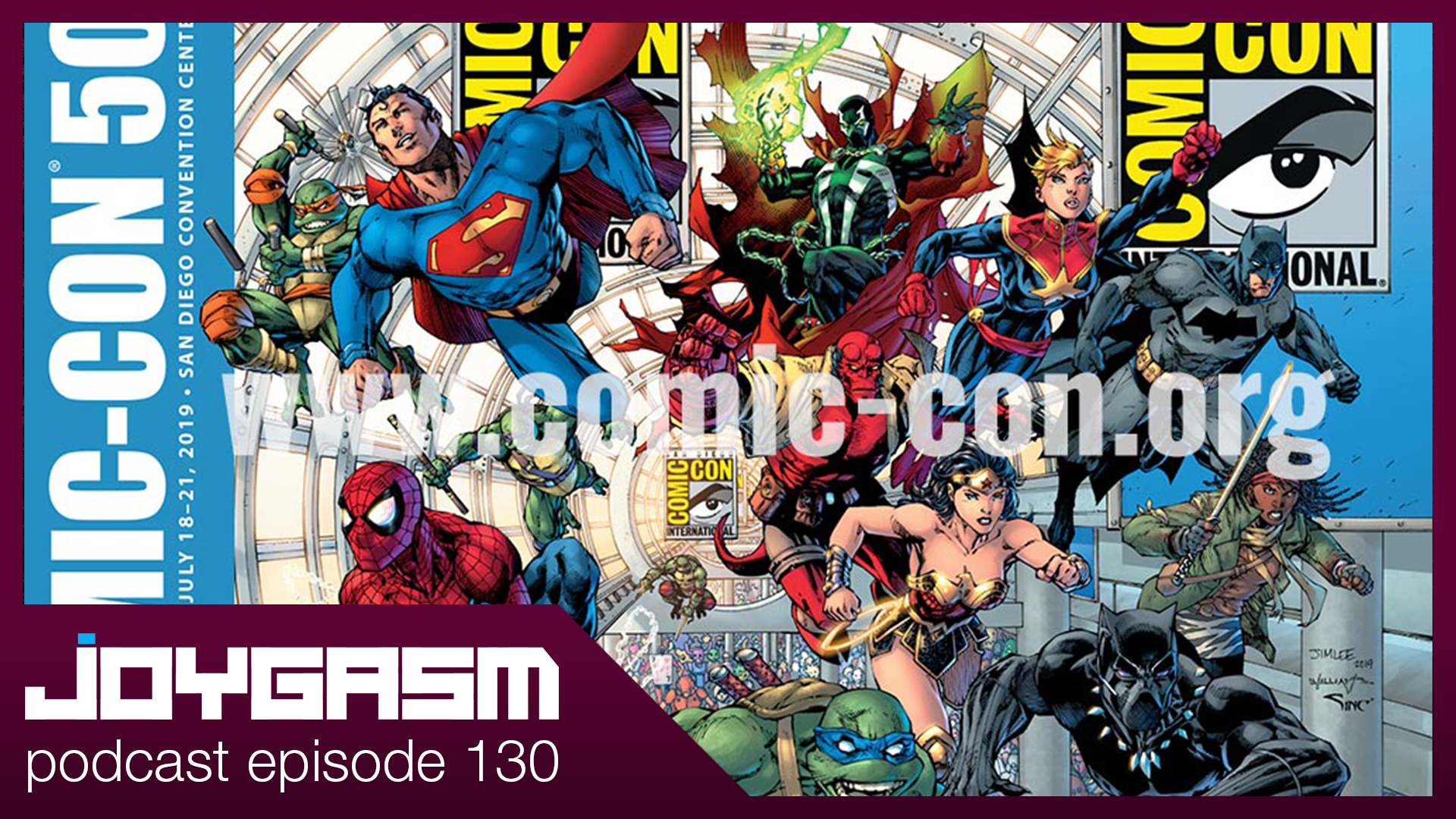 San Diego Comic Con is right around the corner, so we parse through who will be there, what will be there, and everything in between!  Russ will be attending after a 5 year hiatus to SDCC and reveals the awesome events he is confirmed for including Game Of Thrones & Funko Pop.  Episode 130 kicks off our new "Featured Joygasm Moment" segment before the saucy siblings banter on the phrase "Netflix & Chill", Sea of Thieves, Peggle 2, the Joygasm studio progress and more.  After listening to the episode, we'd love to hear from you! Post your comments below detailing your experiences with the games listed above or leave us feedback on what you thought of the show (Released first to http://www.patreon.com/joygasm supporters on 07.13.2019).
TIMESTAMPS:
[00:17] – Featured Joygasm moment
[04:30] – Greetings!
[08:23] – Russ enlightens Steve on why he shouldn't say "Netflix & chill"
[10:32] – Joygasm studio progress update
[13:08] – Steve discusses the impact of cooking in Sea of Thieves
[15:40] – Russ celebrates a major milestone in Peggle 2
[17:45] – Topic Of The Day: San Diego Comic Con 2019 Expectations
[25:03] – Russ confirmed for Game Of Thrones cast signing
[27:38] – Russ confirmed for Funko Pop SDCC exclusive
[32:28] – SDCC announcements & exclusives
PLAY WITH US!
Russ / Xbox Live Gamertag: T0ASTER360
Steve / Xbox Live Gamertag: Stevavitch
CONNECT WITH JOYGASM ONLINE!