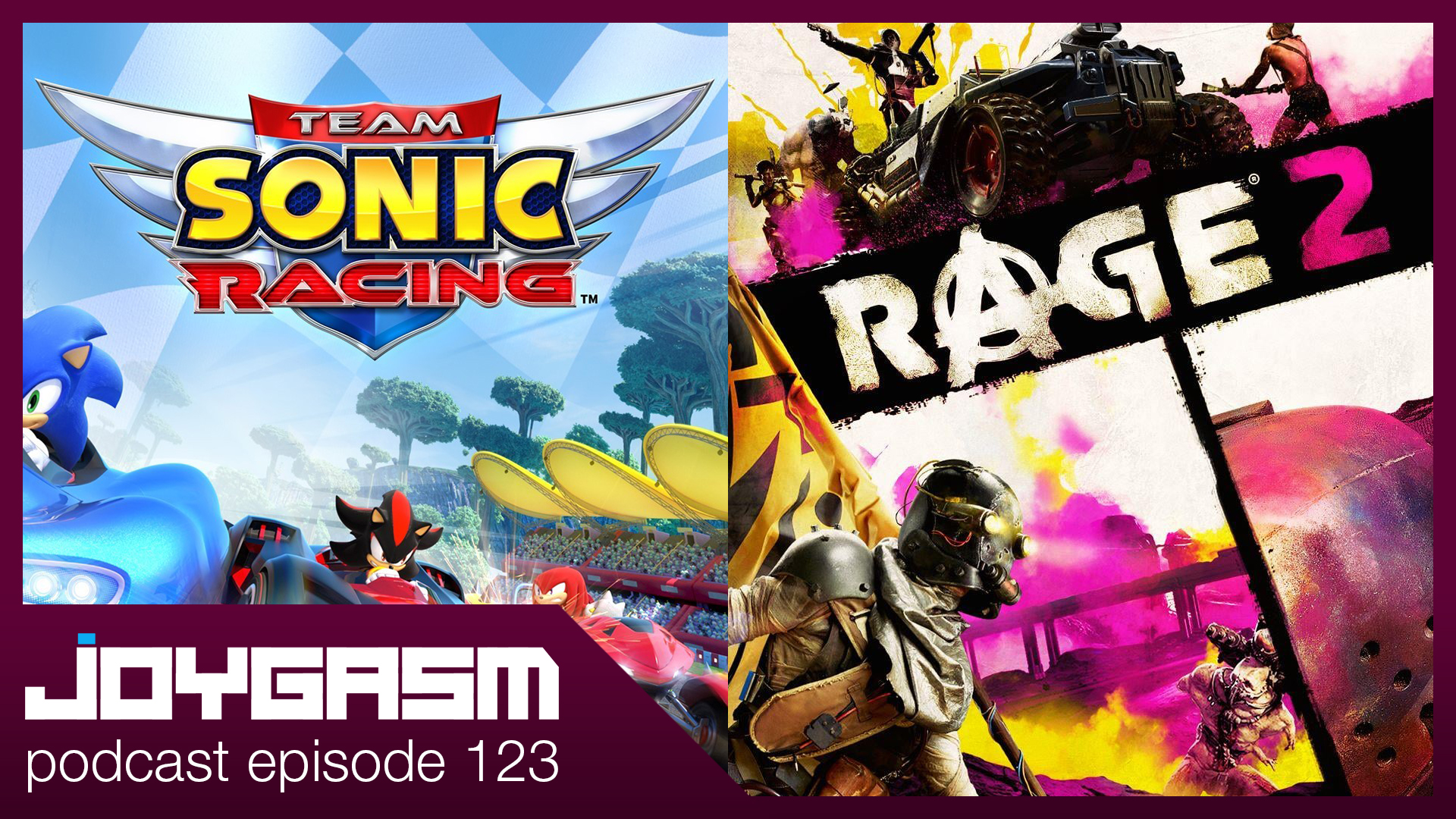 This episode is a double feature with Team Sonic Racing & Rage 2!  Also, Steve FINALLY resumes playing Spider-man, Russ's daughter loves Sonic The Hedgehog, and we open swag packages sent by some of our freaking amazing listeners.  After listening to the episode, we'd love to hear from you! Post your comments below detailing your experiences with the games listed above or leave us feedback on what you thought of the show (Released first to http://www.patreon.com/joygasm supporters on 05.25.2019).
TIMESTAMPS:
[00:17] – Genji from Overwatch Greeting!
[00:50] – Episode 1,2,3 & Tootsie Pops
[03:28] – Steve earning his Uncle stripes
[08:40] – Spider-Man
[16:00] – Sonic Generations
[17:15] – Opening swag packages from Joygasm listeners
[33:44] – Movie News
[41:19] – Topic Of The Day / Team Sonic Racing & Rage 2
PLAY WITH US!
Russ / Xbox Live Gamertag: T0ASTER360
Steve / Xbox Live Gamertag: Stevavitch
CONNECT WITH JOYGASM ONLINE!