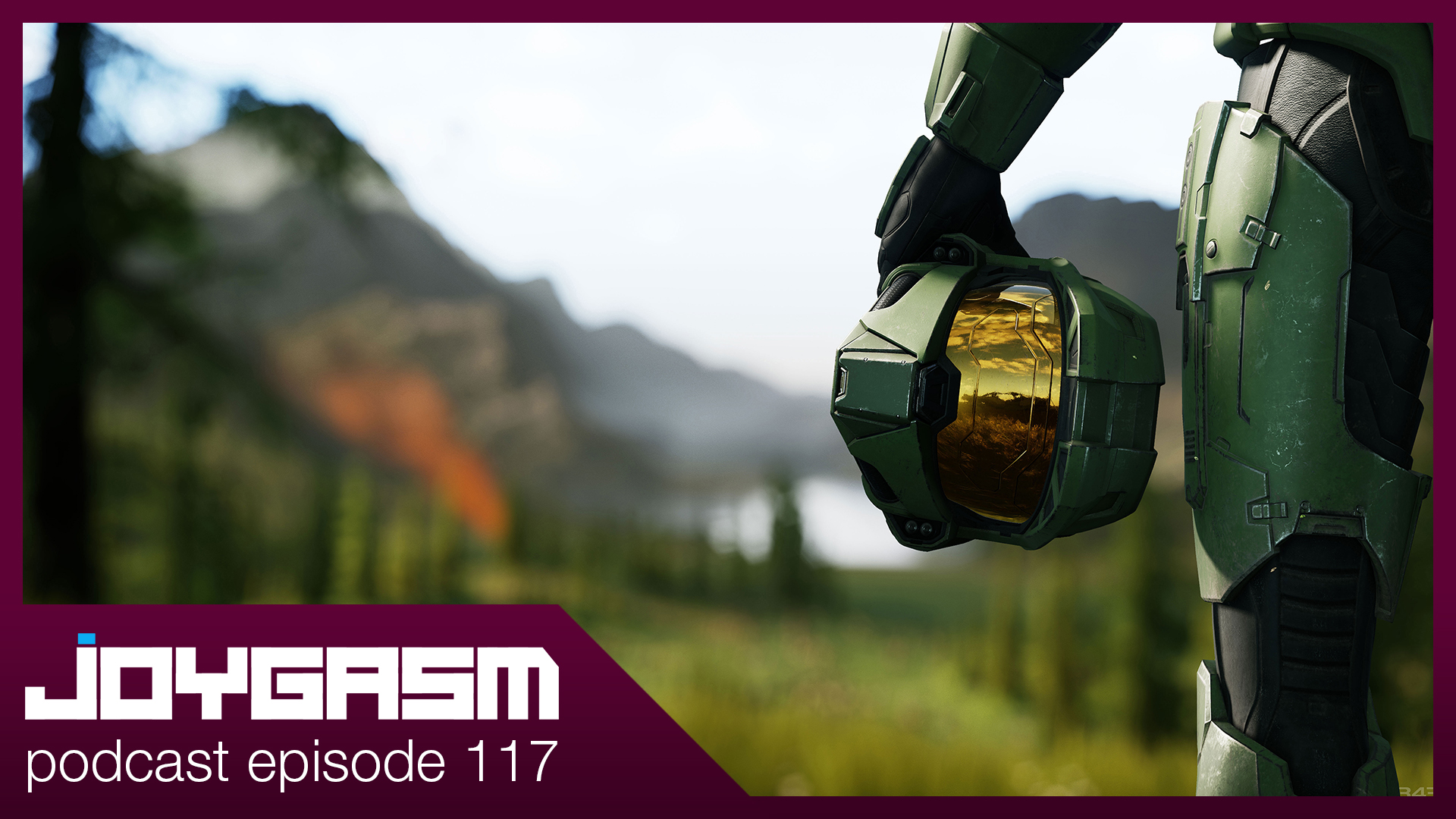 It's episode 117 and we couldn't think of a better topic than our Halo memoirs involving Master Chief Petty Officer John-117, more commonly known as the Master Chief. We also check out the Star Wars The Rise Of Skywalker teaser trailer that dropped out of nowhere, providing our reactions AND we banter on what's new, including some thoughtful gifts from some of our amazing listeners. After listening to the episode, we'd love to hear from you! Post your comments below detailing your experiences with the games listed above or leave us feedback on what you thought of the show (Released first to http://www.patreon.com/joygasm supporters on 04.12.2019).
TIMESTAMPS:
[00:17] – Greetings!
[02:08] – What Steve has been up to
[07:48] – Russ gives Steve sage advice on binge watching while he's single
[10:08] – We say a hearty "thank you" to some of our supporters who sent us gifts
[24:10] – Russ bought the "Women In Gaming" book by Meagan Marie
[25:26] – The Art Of Anthem Book and how different the original ideas are
[39:00] – Star Wars The Rise Of Skywalker teaser trailer reactions
[01:03:13] – Topic Of The Day / Halo Memoirs: The Past, Present, & Future Of The Franchise
PLAY WITH US!
Russ / Xbox Live Gamertag: T0ASTER360
Steve / Xbox Live Gamertag: Stevavitch
CONNECT WITH JOYGASM ONLINE!