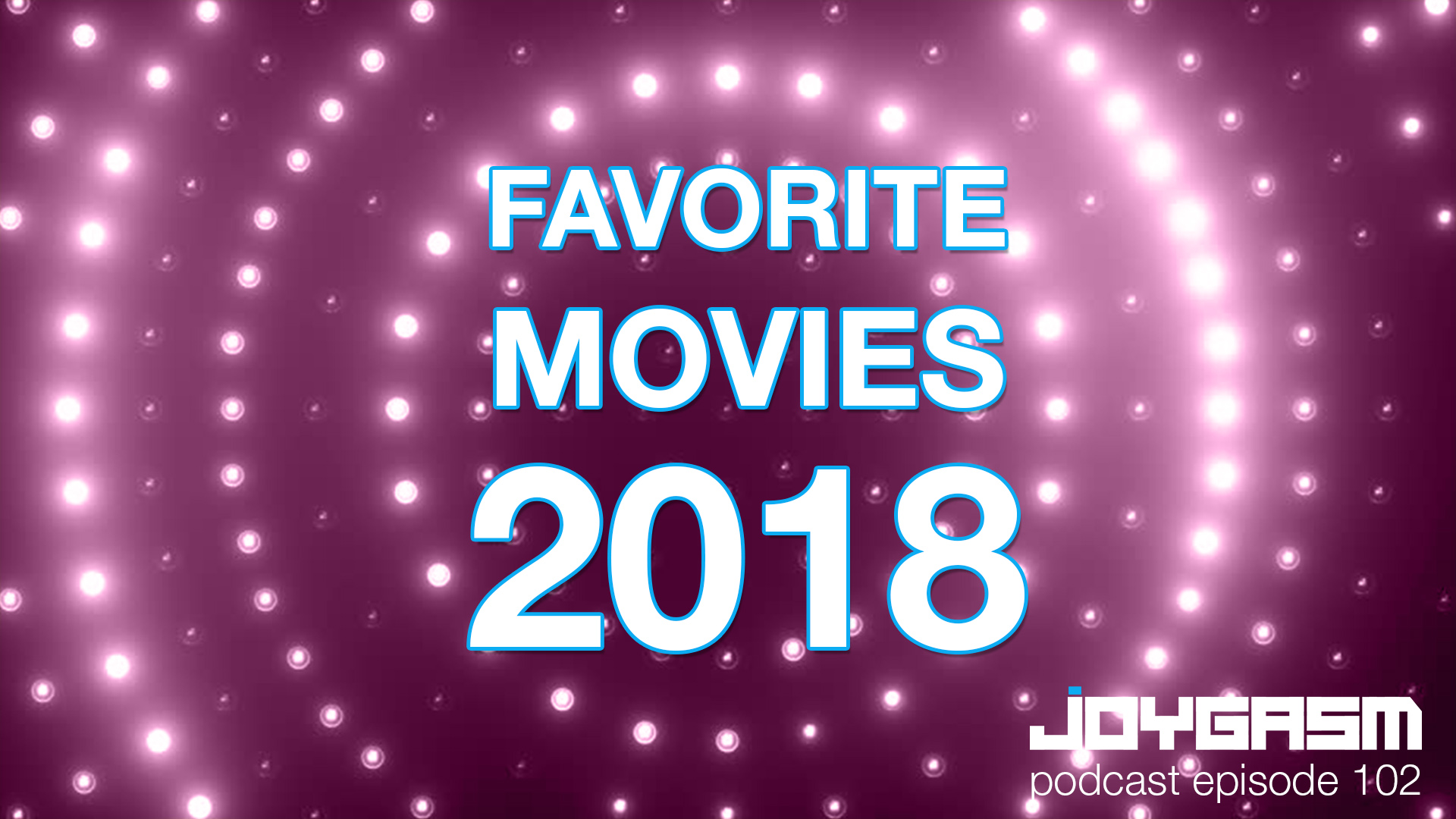 Last week, our focus was our favorite games of 2018, so this week, we pivot to our favorite movies of 2018! This year had quite a lot of offerings to entertain moviegoers with, but which ones made each of our top 5 list? We invite Patreon supporter / our good old friend Braaaaaaad back onto the show for part 2, and do a Round Robin of each of our top 5 movies, with #1 being our favorite movie of 2018 (Released first to http://www.patreon.com/joygasm supporters on 12.31.18).
TIMESTAMPS:
[00:54] – Segments covered in this episode
[01:40] – What we've been playing / watching
[27:55] – Topic Of The Day / Our Favorite Movies Of 2018
---
---
PLAY WITH US!
Russ / Xbox Live Gamertag: T0ASTER360
Steve / Xbox Live Gamertag: Stevavitch
CONNECT WITH JOYGASM ONLINE!