Tune into the collective cerebellum of Russ (Xbox Live Gamertag: T0ASTER360) and Steve (Xbox Live Gamertag: Stevavitch) as they banter on titillating topics such as video games, movies, technology, and pop culture in general.  So, if you crave pixel goodness, memorable moments, and experiences that make your inner child do the happy dance, you've come to the right place.
Video Games
Seeing "Press Start Button" makes us giddy.
Game On
We heart gaming.  Joygasm is our platform to geek out and share with you our wonderful interactive adventures be it on Xbox, Playstation, Nintendo, or mobile.
Movies
Lights. Camera. Action.
Emotional Experience
The next best thing to being told a great story is to geek out about it afterwards.  Joygasm loves to review & analyze Hollywood visual storytelling.
Pop Culture
Never a dull moment.
Nerd Life
Today's world is filled with cultural activities & commercial products that create a symbiotic relationship with the general masses.  Whether it's comic con, the hottest new collectible, or community events, we at Joygasm love to chat about it.
RECENT JOYGASM PODCAST EPISODES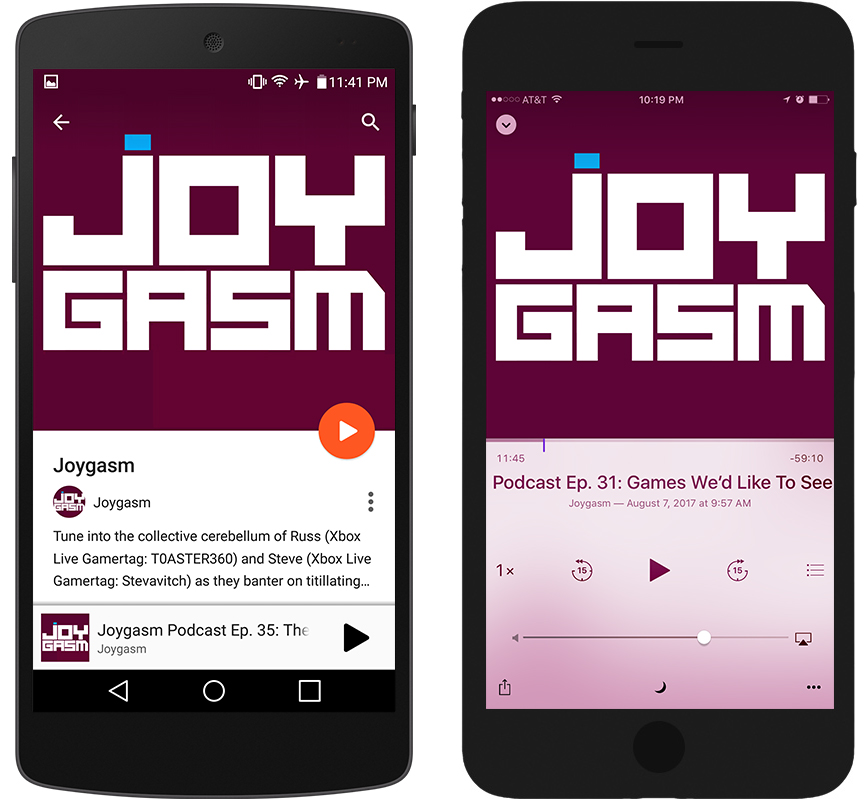 Join us...it is your destiny.
Subscribe to Joygasm on Patreon!
JOYGASM YOUTUBE PODCAST VIDEOS

Subscribe to Joygasm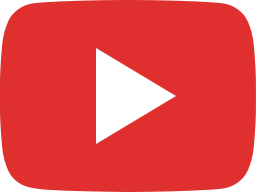 Joygasm Podcast Ep. 83: From Trading Stocks in GTA 5 to Real World Investing
This week's episode of Joygasm focuses on how playing GTA 5 acted as a catalyst for Russ to take the plunge into real world stocks and discover just how important it is to invest for the future.  Both Russ & Steve offer advice and info, helping remove some of the confusion and hopefully motivate folks to take control of their financial future, using gaming & tech stocks as examples.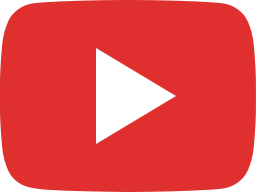 Joygasm Podcast Ep. 82: Mission Impossible Movie Review & More
The mission, should you choose to accept it, involves listening to us provide commentary on what we thought of the Tom Cruise action flick, Mission Impossible: Fallout.  In addition to our topic of the day, we also talk about Movie Pass being on the brink of shutting down, Disney firing James Gunn, a Frasier reboot, Joaquin Phoenix in a standalone Joker movie & more.  As always, should you be caught or killed, the Secretary will disavow any knowledge of your actions.  This message will self-distruct in 5 seconds.  Good luck, fellow listener.................hisssssssssss *piffft!* PLAY WITH US! Russ / Xbox Live Gamertag: T0ASTER360 Steve / Xbox Live Gamertag: Stevavitch CONNECT WITH JOYGASM ONLINE! ►Visit the Joygasm WEBSITE: http://www.joygasm.tv ►Like Joygasm on FACEBOOK: https://www.facebook.com/joygasmtv ►Follow Joygasm on SOUNDCLOUD: https://www.soundcloud.com/joygasmtv ►Follow Joygasm on TWITTER: https://www.twitter.com/joygasmtv ►Follow Joygasm on INSTAGRAM: https://www.instagram.com/joygasmtv ►Follow Joygasm on TWITCH: https://www.twitch.com/joygasmtv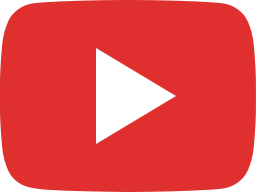 Joygasm Podcast Ep. 81: 2018 San Diego Comic Con Recap
SDCC was a whirlwind and we catch up with our good ole friend Brad, who attended the nerd mecca, getting his thoughts on the changes to the convention, the unreleased video games he demoed, and more!  We also give our first impressions on newly released movie trailers, including Godzilla, Shazam!, Aquaman, and Fantastic Beasts 2. PLAY WITH US! Russ / Xbox Live Gamertag: T0ASTER360 Steve / Xbox Live Gamertag: Stevavitch CONNECT WITH JOYGASM ONLINE! ►Visit the Joygasm WEBSITE: http://www.joygasm.tv ►Like Joygasm on FACEBOOK: https://www.facebook.com/joygasmtv ►Follow Joygasm on SOUNDCLOUD: https://www.soundcloud.com/joygasmtv ►Follow Joygasm on TWITTER: https://www.twitter.com/joygasmtv ►Follow Joygasm on INSTAGRAM: https://www.instagram.com/joygasmtv ►Follow Joygasm on TWITCH: https://www.twitch.com/joygasmtv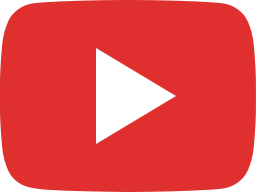 Joygasm Podcast Ep. 80: Guest Nick, Steve Ditko, Our Favorite Game of 2018 So Far & More
Is it HOT enough for YOU?!  Nick aka "Big Baby Moose" sits in for Steve, who is avoiding the Joygasm studio due to Russ getting over a cold and together, they chat about Overwatch, Anthem, paying respect to the late Steve Ditko and his special contributions to Spider-Man, reacting to Nicolas Cage getting cast as Spider-Man, and which game is our favorite of 2018 so far...http://www.patreon.com/joygasm supporters on 07.15.18) PLAY WITH US! Russ / Xbox Live Gamertag: T0ASTER360 Steve / Xbox Live Gamertag: Stevavitch CONNECT WITH JOYGASM ONLINE! ►Visit the Joygasm WEBSITE: http://www.joygasm.tv ►Like Joygasm on FACEBOOK: https://www.facebook.com/joygasmtv ►Follow Joygasm on SOUNDCLOUD: https://www.soundcloud.com/joygasmtv ►Follow Joygasm on TWITTER: https://www.twitter.com/joygasmtv ►Follow Joygasm on INSTAGRAM: https://www.instagram.com/joygasmtv ►Follow Joygasm on TWITCH: https://www.twitch.com/joygasmtv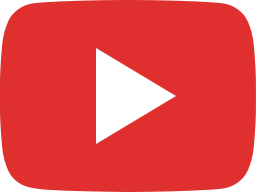 Joygasm Podcast Ep. 79: Ant-man and the Wasp Movie Review
We have emerged from the Quantum Tunnel unscathed to give all you lovely listeners our review of Ant-Man & The Wasp!  The initial portion of the podcast is spoiler free before we go into the spoiler elevator and analyze the film from 65 feet all the way down to the sub-atomic level. PLAY WITH US! Russ / Xbox Live Gamertag: T0ASTER360 Steve / Xbox Live Gamertag: Stevavitch CONNECT WITH JOYGASM ONLINE! ►Visit the Joygasm WEBSITE: http://www.joygasm.tv ►Like Joygasm on FACEBOOK: https://www.facebook.com/joygasmtv ►Follow Joygasm on SOUNDCLOUD: https://www.soundcloud.com/joygasmtv ►Follow Joygasm on TWITTER: https://www.twitter.com/joygasmtv ►Follow Joygasm on INSTAGRAM: https://www.instagram.com/joygasmtv ►Follow Joygasm on TWITCH: https://www.twitch.com/joygasmtv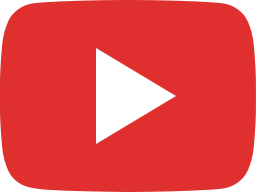 Joygasm Podcast Ep. 78: New Overwatch Hero Wrecking Ball, Tons of Movie News, & More
Episode 78 comin' atcha!  Russ geeks out over HUE smart bulbs much to the absolute boredom of Steve. Overwatch hero #28 has been revealed as Hammond the Hamster aka "Wrecking Ball", which we analyze among other recent Blizzard developments.  Also, we take a look at many movie industry news stories that have been garnering attention lately.  Finally, out topic of the day revolves around an article that floated to the surface towards the end of the week that addressed rumors about what may be happening behind close doors with Disney CEO Bob Iger and Lucasfilm Kathleen Kennedy. PLAY WITH US! Russ / Xbox Live Gamertag: T0ASTER360 Steve / Xbox Live Gamertag: Stevavitch CONNECT WITH JOYGASM ONLINE! ►Visit the Joygasm WEBSITE: http://www.joygasm.tv ►Like Joygasm on FACEBOOK: https://www.facebook.com/joygasmtv ►Follow Joygasm on SOUNDCLOUD: https://www.soundcloud.com/joygasmtv ►Follow Joygasm on TWITTER: https://www.twitter.com/joygasmtv ►Follow Joygasm on INSTAGRAM: https://www.instagram.com/joygasmtv ►Follow Joygasm on TWITCH: https://www.twitch.com/joygasmtv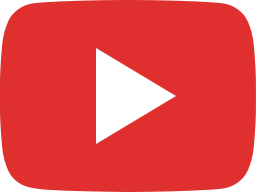 Joygasm Podcast Ep. 77: Incredibles 2 Review
After a 14 year hiatus, they are finally BACK! We review Pixar's latest flick in the super suit of Incredibles 2, which you can fast forward to 9:00 if you want to skip howdy doody time...but why would you want to do THAT?! 🙂 PLAY WITH US! Russ / Xbox Live Gamertag: T0ASTER360 Steve / Xbox Live Gamertag: Stevavitch CONNECT WITH JOYGASM ONLINE! ►Visit the Joygasm WEBSITE: http://www.joygasm.tv ►Like Joygasm on FACEBOOK: https://www.facebook.com/joygasmtv ►Follow Joygasm on SOUNDCLOUD: https://www.soundcloud.com/joygasmtv ►Follow Joygasm on TWITTER: https://www.twitter.com/joygasmtv ►Follow Joygasm on INSTAGRAM: https://www.instagram.com/joygasmtv ►Follow Joygasm on TWITCH: https://www.twitch.com/joygasmtv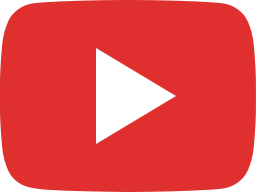 Joygasm Podcast Ep. 76: Our E3 2018 Reactions
There was a TON to digest last over last week's mecca to gaming, better known as E3 and we spent 2 hours analyzing and sharing our reactions to EA Games, Microsoft, Sony, Bethesda, Ubisoft, and Nintendo, and their offerings. PLAY WITH US! Russ / Xbox Live Gamertag: T0ASTER360 Steve / Xbox Live Gamertag: Stevavitch CONNECT WITH JOYGASM ONLINE! ►Visit the Joygasm WEBSITE: http://www.joygasm.tv ►Like Joygasm on FACEBOOK: https://www.facebook.com/joygasmtv ►Follow Joygasm on SOUNDCLOUD: https://www.soundcloud.com/joygasmtv ►Follow Joygasm on TWITTER: https://www.twitter.com/joygasmtv ►Follow Joygasm on INSTAGRAM: https://www.instagram.com/joygasmtv ►Follow Joygasm on TWITCH: https://www.twitch.com/joygasmtv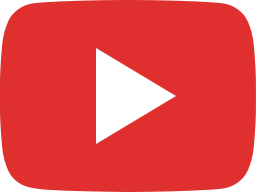 Joygasm Podcast Ep. 75: Solo A Star Wars Story Movie Review
Grab your trusty blaster, brandish your scoundrel grin, and snuggle with your favorite wookie plush toy as we punch it into our review of Solo: A Star Wars Story in less than 12 parsecs... PLAY WITH US! Russ / Xbox Live Gamertag: T0ASTER360 Steve / Xbox Live Gamertag: Stevavitch CONNECT WITH JOYGASM ONLINE! ►Visit the Joygasm WEBSITE: http://www.joygasm.tv ►Like Joygasm on FACEBOOK: https://www.facebook.com/joygasmtv ►Follow Joygasm on SOUNDCLOUD: https://www.soundcloud.com/joygasmtv ►Follow Joygasm on TWITTER: https://www.twitter.com/joygasmtv ►Follow Joygasm on INSTAGRAM: https://www.instagram.com/joygasmtv ►Follow Joygasm on TWITCH: https://www.twitch.com/joygasmtv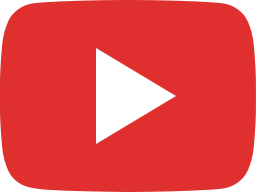 Ep. 74: Special Guest Call Of Duty Gameplay Director Jesse Snyder Interview Part 2 of 2
We plunge into part 2 of our exclusive interview (listen to Ep. 73 for part 1) with the Creative Director at Daybreak Games, Jesse Snyder, as we continue our insightful conversation about his career in the games industry!  Part 2 focuses on his involvement as a Game Design Campaign Lead for Halo 4, how his parents acted as a catalyst for his journey as a game designer,  advice for aspiring game designers looking to break into the industry, reflecting on the success of the Call Of Duty franchise, his thoughts on the current trends of game development, which games he's looking forward to seeing at E3 & more. (Released first to http://www.patreon.com/joygasm supporters on 06.03.18) PLAY WITH US! Russ / Xbox Live Gamertag: T0ASTER360 Steve / Xbox Live Gamertag: Stevavitch CONNECT WITH JOYGASM ONLINE! ►Visit the Joygasm WEBSITE: http://www.joygasm.tv ►Like Joygasm on FACEBOOK: https://www.facebook.com/joygasmtv ►Follow Joygasm on SOUNDCLOUD: https://www.soundcloud.com/joygasmtv ►Follow Joygasm on TWITTER: https://www.twitter.com/joygasmtv ►Follow Joygasm on INSTAGRAM: https://www.instagram.com/joygasmtv ►Follow Joygasm on TWITCH: https://www.twitch.com/joygasmtv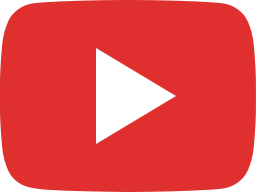 Ep. 73: Special Guest Jesse Snyder Interview Part 1 of 2
The Creative Director at Daybreak Games, Jesse Snyder sat down with us and had an insightful conversation about his career in the games industry - in fact, there was so much awesome sauce that we had to divide the exclusive interview into 2 parts!  Part 1 focuses on his origins before jumping into the gaming industry,  his first gig working on a brand new unknown game called Call of Duty & his rise to Gameplay Director of the franchise, what goes into being a game designer, being the brainchild creator of COD Zombies, setting the record straight with addressing Treyarch changing the origin story of how COD Zombies was created, analyzing what worked and what didn't in Infinite Warfare & more.   PLAY WITH US! Russ / Xbox Live Gamertag: T0ASTER360 Steve / Xbox Live Gamertag: Stevavitch CONNECT WITH JOYGASM ONLINE! ►Subscribe to the Joygasm podcast on iTunes & Google Play ►Visit the Joygasm WEBSITE: http://www.joygasm.tv ►Like Joygasm on FACEBOOK: https://www.facebook.com/joygasmtv ►Follow Joygasm on SOUNDCLOUD: https://www.soundcloud.com/joygasmtv ►Follow Joygasm on TWITTER: https://www.twitter.com/joygasmtv ►Follow Joygasm on INSTAGRAM: https://www.instagram.com/joygasmtv ►Follow Joygasm on TWITCH: https://www.twitch.com/joygasmtv ►Subscribe to Joygasm on SPOTIFY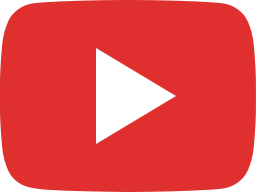 Ep. 72: Deadpool 2 Movie Review
Maximum Effort!  Russ returned from Houston JUST in the nick of time to crank out this week's Joygasm episode focusing on the sequel of the merc with a mouth - what did we think?  Listen in to find out...(Spoilers Ahead!) PLAY WITH US! Russ / Xbox Live Gamertag: T0ASTER360 Steve / Xbox Live Gamertag: Stevavitch CONNECT WITH JOYGASM ONLINE! ►Visit the Joygasm WEBSITE: http://www.joygasm.tv ►Like Joygasm on FACEBOOK: https://www.facebook.com/joygasmtv ►Follow Joygasm on SOUNDCLOUD: https://www.soundcloud.com/joygasmtv ►Follow Joygasm on TWITTER: https://www.twitter.com/joygasmtv ►Follow Joygasm on INSTAGRAM: https://www.instagram.com/joygasmtv ►Follow Joygasm on TWITCH: https://www.twitch.com/joygasmtv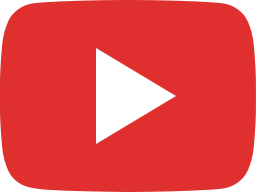 Ep. 71: Walmart Spilling the Beans on AAA Titles Possibly Announced at E3 & More
Happy Mother's Day!  Steve finally sees Dr. Strange, Russ shares his Indiana Jones Raiders Of The Lost Ark orchestra experience, and together, we chat about the potentially huge leak Walmart Canada dropped earlier this week, containing highly anticipated titles that could very well make a splash at this year's E3...(Released first to http://www.patreon.com/joygasm supporters on 5.13.18) PLAY WITH US! Russ / Xbox Live Gamertag: T0ASTER360 Steve / Xbox Live Gamertag: Stevavitch CONNECT WITH JOYGASM ONLINE! ►Visit the Joygasm WEBSITE: http://www.joygasm.tv ►Like Joygasm on FACEBOOK: https://www.facebook.com/joygasmtv ►Follow Joygasm on SOUNDCLOUD: https://www.soundcloud.com/joygasmtv ►Follow Joygasm on TWITTER: https://www.twitter.com/joygasmtv ►Follow Joygasm on INSTAGRAM: https://www.instagram.com/joygasmtv ►Follow Joygasm on TWITCH: https://www.twitch.com/joygasmtv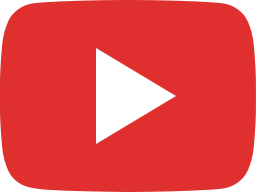 Joygasm Podcast Ep. 70: God Of War Play Impressions & More
Happy Cinco de Mayo!  The hotly anticipated God Of War has dropped for the PS4 and we give our thoughts on our play experiences thus far.  Also, we chat about Firewatch developers getting acquired, Microsoft getting sued for Sea Of Thieves, Red Dead Redemption 2 trailer reactions, Marvel Studios news, Han Solo movie sequels already in the works, James Cameron having Avengers fatigue, Venom and Antman 2 trailer reactions, & more...(Released first to http://www.patreon.com/joygasm supporters on 5.6.18) PLAY WITH US! Russ / Xbox Live Gamertag: T0ASTER360 Steve / Xbox Live Gamertag: Stevavitch CONNECT WITH JOYGASM ONLINE! ►Visit the Joygasm WEBSITE: http://www.joygasm.tv ►Like Joygasm on FACEBOOK: https://www.facebook.com/joygasmtv ►Follow Joygasm on SOUNDCLOUD: https://www.soundcloud.com/joygasmtv ►Follow Joygasm on TWITTER: https://www.twitter.com/joygasmtv ►Follow Joygasm on INSTAGRAM: https://www.instagram.com/joygasmtv ►Follow Joygasm on TWITCH: https://www.twitch.com/joygasmtv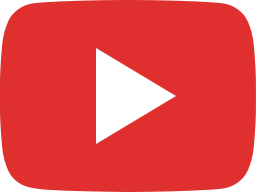 Joygasm Podcast Episode 69: Avengers Infinity War REVIEW (Spoiler Alert)
It's taken 10 years and 18 movies to reach this moment in pop culture cinema history and we spend 2 hours, 18 minutes discussing it (almost as long as the movie itself @2 hours, 36 minutes lol!)  We begin as we always do with movie reviews, giving our high level impressions before deep diving into spoiler territory.  We also celebrate Joygasm officially turning 1 year old on April 30th - my oh my how time flies! (Released first to http://www.patreon.com/joygasm supporters on 4.29.18) PLAY WITH US! Russ / Xbox Live Gamertag: T0ASTER360 Steve / Xbox Live Gamertag: Stevavitch CONNECT WITH JOYGASM ONLINE! ►Visit the Joygasm WEBSITE: http://www.joygasm.tv ►Like Joygasm on FACEBOOK: https://www.facebook.com/joygasmtv ►Follow Joygasm on SOUNDCLOUD: https://www.soundcloud.com/joygasmtv ►Follow Joygasm on TWITTER: https://www.twitter.com/joygasmtv ►Follow Joygasm on INSTAGRAM: https://www.instagram.com/joygasmtv ►Follow Joygasm on TWITCH: https://www.twitch.com/joygasmtv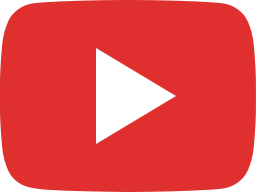 Ep. 68: Blizzard Entertainment's Starcraft & Heroes Of The Storm Sr. Esports Manager, Adam Fletcher
In episode 68, we sit down with Adam Fletcher to chat about his career in the gaming industry, going in depth during his time working at Game Stop, Gearbox Software, Robot Entertainment, The Coalition, Twitch, and Blizzard Entertainment.  We also talk about Esports as a platform, advice for people who want to get involved in Esports, who Adam's mentors are, and what it's like to work at Blizzard. ---------------------------------------------------------------------------------------- ►LIKE WHAT YOU HEAR? Become a Joygasm supporter: www.patreon.com/joygasm ---------------------------------------------------------------------------------------- PLAY WITH US! Russ / Xbox Live Gamertag: T0ASTER360 Steve / Xbox Live Gamertag: Stevavitch CONNECT WITH JOYGASM ONLINE! ►Visit the Joygasm WEBSITE: http://www.joygasm.tv ►Like Joygasm on FACEBOOK: https://www.facebook.com/joygasmtv ►Follow Joygasm on SOUNDCLOUD: https://www.soundcloud.com/joygasmtv ►Follow Joygasm on TWITTER: https://www.twitter.com/joygasmtv ►Follow Joygasm on INSTAGRAM: https://www.instagram.com/joygasmtv ►Follow Joygasm on TWITCH: https://www.twitch.com/joygasmtv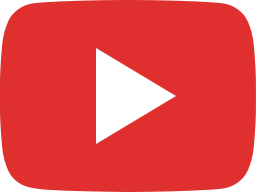 Joygasm Podcast Ep. 67: Overwatch Retribution, Solo A Star Wars Story New Trailer, God Of War & More
Why hello!  The dynamic duo tell their latest tales of sailing the high seas in Sea of Thieves, then pivoting to browse through the latest events including TJ Miller getting arrested, Black Panther getting a release date for Digital & Blu-Ray release, Sea Of Thieves announcing their first DLC drop, more games getting the Xbox One X enhancement, God Of War getting stellar reviews, Donkey Kong Champ Billy Mitchell stripped of his title, Will Ferrell hospitalized, Avengers: Infinity War pre-sold sales figures, and other news before diving into the Topic of the Day, focusing on play / new skin impressions of Blizzard's latest Overwatch Retribution. ---------------------------------------------------------------------------------------- MAKE A PLEDGE TO JOYGASM: www.patreon.com/joygasm ---------------------------------------------------------------------------------------- PLAY WITH US! Russ / Xbox Live Gamertag: T0ASTER360 Steve / Xbox Live Gamertag: Stevavitch CONNECT WITH JOYGASM ONLINE! ►Visit the Joygasm WEBSITE: http://www.joygasm.tv ►Like Joygasm on FACEBOOK: https://www.facebook.com/joygasmtv ►Follow Joygasm on SOUNDCLOUD: https://www.soundcloud.com/joygasmtv ►Follow Joygasm on TWITTER: https://www.twitter.com/joygasmtv ►Follow Joygasm on INSTAGRAM: https://www.instagram.com/joygasmtv ►Follow Joygasm on TWITCH: https://www.twitch.com/joygasmtv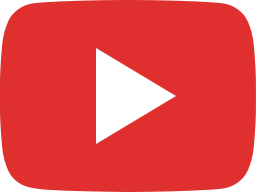 Joygasm Podcast Ep. 66: Sea Of Thieves Experiences and Overwatch Suggestions
Avast ya land lubbards!  We continue our "water cooler" Sea Of Thieves moments experienced over the past week before diving into Steve's list of suggested edits to make Overwatch the best it can be. PLEDGE TO JOYGASM: www.patreon.com/joygasm   PLAY WITH US! Russ / Xbox Live Gamertag: T0ASTER360 Steve / Xbox Live Gamertag: Stevavitch CONNECT WITH JOYGASM ONLINE! ►Visit the Joygasm WEBSITE: http://www.joygasm.tv ►Like Joygasm on FACEBOOK: https://www.facebook.com/joygasmtv ►Follow Joygasm on SOUNDCLOUD: https://www.soundcloud.com/joygasmtv ►Follow Joygasm on TWITTER: https://www.twitter.com/joygasmtv ►Follow Joygasm on INSTAGRAM: https://www.instagram.com/joygasmtv ►Follow Joygasm on TWITCH: https://www.twitch.com/joygasmtv OFFICIAL WEBSITE: www.joygasm.tv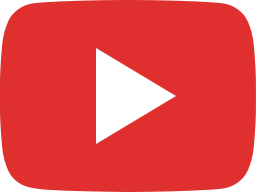 Joygasm Podcast Ep. 65: Ready Player One Review, Sea Of Thieves, Batman Ninja & More
We hope you had a happy Easter and a fun-filled April Fool's Day!  In episode 65, we review Ready Player One, continue our play impressions of Sea Of Thieves, and drool over Batman Ninja after Russ shares his culinary discoveries over his birthday weekend. ---------------------------------------------------------------------------------------- SUBSCRIBE TO JOYGASM: www.patreon.com/joygasm ---------------------------------------------------------------------------------------- PLAY WITH US! Russ / Xbox Live Gamertag: T0ASTER360 Steve / Xbox Live Gamertag: Stevavitch CONNECT WITH JOYGASM ONLINE! ►Visit the Joygasm WEBSITE: http://www.joygasm.tv ►Like Joygasm on FACEBOOK: https://www.facebook.com/joygasmtv ►Follow Joygasm on SOUNDCLOUD: https://www.soundcloud.com/joygasmtv ►Follow Joygasm on TWITTER: https://www.twitter.com/joygasmtv ►Follow Joygasm on INSTAGRAM: https://www.instagram.com/joygasmtv ►Follow Joygasm on TWITCH: https://www.twitch.com/joygasmtv OFFICIAL WEBSITE: www.joygasm.tv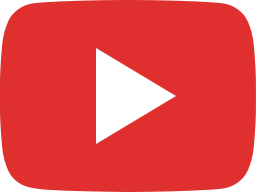 Joygasm Podcast Ep. 64: Sea Of Thieves, A Way Out, Indiana Jones 5, Deadpool 2, & More
A lot has transpired this past week and we saucy siblings have a Joygasm of a time combing over each development!  Our Topic of the Day focuses on play impressions of both Rare's Sea of Thieves for Xbox One and EA Games / Hazelight Studios A Way Out, which you don't want to miss out on.  We also discuss the new Deadpool 2 trailer that dropped this week, Indiana Jones 5, Shazam official movie poster, Chris Evans making comments about his future involvement with Captain America, Star Wars soundtracks getting remastered, a Star Wars Unreal engine demo, Peter Dinklage appearing in a HUUUUGE movie this year, and more... ---------------------------------------------------------------------------------------- MAKE A PLEDGE TO JOYGASM: www.patreon.com/joygasm ---------------------------------------------------------------------------------------- PLAY WITH US! Russ / Xbox Live Gamertag: T0ASTER360 Steve / Xbox Live Gamertag: Stevavitch CONNECT WITH JOYGASM ONLINE! ►Visit the Joygasm WEBSITE: http://www.joygasm.tv ►Like Joygasm on FACEBOOK: https://www.facebook.com/joygasmtv ►Follow Joygasm on SOUNDCLOUD: https://www.soundcloud.com/joygasmtv ►Follow Joygasm on TWITTER: https://www.twitter.com/joygasmtv ►Follow Joygasm on INSTAGRAM: https://www.instagram.com/joygasmtv ►Follow Joygasm on TWITCH: https://www.twitch.com/joygasmtv